OFFORD GLASSES ORGANIZER - 40% OFF Today + Free SHIPPING
TRANSFORM YOUR EYEWEAR STORAGE SOLUTIONS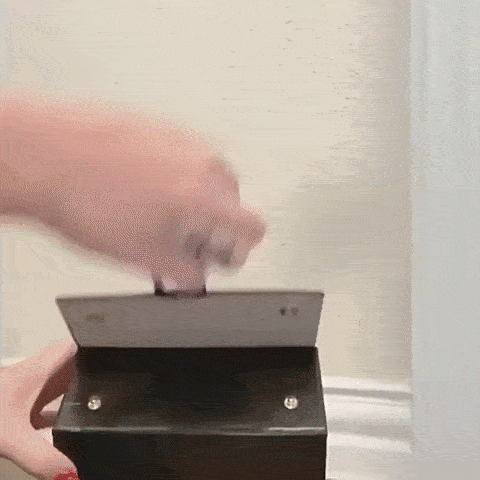 Eyewear Glasses Organizer
Designed to keep multiple pairs of eyewear exactly where you need them, our glasses organizer for women and men will revolutionize and simplify traveling and your busy schedule.
✧ Space Saving
✧ Super-neat folding design
✧ Vegan Leather
✧ Hang and Display
100% Money Back Guarantee





HOME FOR YOUR FAVOURITE GLASSES
You can't go anywhere without your glasses - and you have so many pairs! Reading glasses, prescription glasses and sunglasses, but you never have the space for your eyewear essentials??
Now, keep perfectly organized and ready for anything with this hanging, foldable sunglass organizer storage. Our signature case that keeps everything safe and neatly arranged. It can store 2-6 pairs of sunglasses and glasses in one convenient and unique design case. You can hang it in the closet or put it on the dresser.
Its also perfect for your vcation too,. its easily rolls up to fit in purses or bags.
100% Money Back Guarantee



STYLISH, SIMPLE AND SECURE
With an extra-soft, suede flocking interior to protect your accessories from dust and damage, this sunglasses display case is a chic, hard case with a PU leather finish for unbeatable style.
Plus, it's the perfect way to proudly display your personal taste, with a loop on the top that lets this sunglass storage organizer mount on walls, doors or in closets for your convenience!
100% Money Back Guarantee

VEGAN LEATHER.
ARTISINAL CLOSURES.
Our glasses case has a durable, simple and stylish design, which made of high-quality PU and safe for all glasses. It is dust-proof, dirt-resistant, avoid extrusion and deformation.
100% Money Back Guarantee



The glasses organizer is lightweight and easy to carry. It can be rolled up that fits neatly into suitcases, purses, totes, and backpacks. It also has a handle, which can be hung in the bike, backpack, etc.
100% Money Back Guarantee


What OUR CUSTOMER are saying
3000+ happy customers and counting
"Solved all my needs "
I'm a girl who likes options and a serial over packer. And I always wear sunglasses. Always. This addressed all of my needs and takes up minimal space in my larger suitcase (next size up from carryon size). I wouldn't anticipate using it for shorter trips but definitely for longer trips. It can be hung somewhere or simply closed and placed on the dresser or closet shelf. Other pluses were that the price point was reasonable and it fit my larger framed glasses. Bravo to whomever came up with this. I think it would also make a great gift.
"Just what I was looking for!"


I needed a multi-compartment case for travel that would hold glasses, contact case, and extra contacts. This is perfect! It's sturdy - everything is secure and protected. Plus, I like the way it looks
Try It and Love It or
Get Your Money Back!*
If you're not happy with your products for ANY reason, simply send them back to us within 30 days for a full refund less the cost of shipping and processing. *See return policy for details.
Our business activities are currently continuing. However, delivery times may take longer for those ares that has been impacted by Covid19 countries.
Upon purchase, you will be updated on order number and tracking number will be forwarded to you in 1-3 business day. Each parcel will be closely monitored by our back-end support team. Please ensure your email and phone number are correct during checkout.

Do not use delivery addresses for buildings that may be closed due to the current provisions. Our teams are working to ensure availability of these products, and continue to bring on additional capacity to deliver customer orders.

If you require any further information / assistance, please feel free to contact us via jane@offordhealth.com