Enjoy Free Shipping Now:
UK & US Customers Only

Experience Walking On Clouds All Day, Everyday.

Simply the most comfortable slipper you'll ever wear. The Comfy Slides are squashy, comfortable and relieve foot and joint pain with each step. Feeling comfortable all day.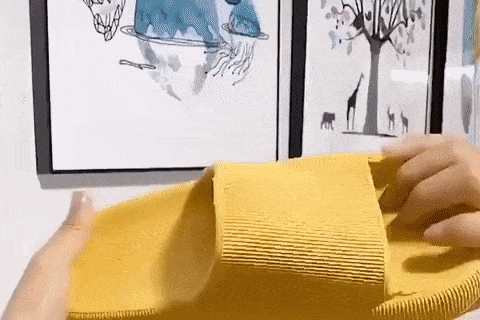 If you suffer from plantar fasciitis, arthritis, bunions Comfy Slides are guaranteed give you instant relief when slide your feet into slipper!

It also work best to pamper your feet after a long day of housework. The thick compression soles immediately make your feet walking on cloud!
The Comfy Slides are guaranteed to be your favorite footwear.

Pampering Your Feet All Day


Comfy Slides combine comfort and versatility.

The best slipper ever!

Instant Foot Pain Relief

Anti-slip Design

Pillow-like comfort
Waterproof
Easy to clean

Lightweight

Mute and Anti-Noise
Goodbye to Sore Feet, Ankles, Back, Knees, and Hips...

The Comfy Slides are ergonomically designed, the toe-to-tail is 15° angled balancing the pressure from your feet through to your hips. You'll notice instant relief for your sore feet, ankles, back, knees, and hips.



The Comfy Slides have the thickest mid-sole on the market to give you cushioned-like comfort with every step. They weigh as light as an egg, you won't even notice they're on..


The Comfy Slides are are anti-slip, and water-resistant, meaning you can wear them at the beach, on the couch, and in the rain. The Anti wick EVA material makes cleaning them a breeze.


Here's What Our Customers Are Saying ...
" One of My Best Purchases Ever.."
"Super comfortable!! I don't want to take them off! Supportive too. I have issues with foot pain but I'm pain free wearing these. Love the color as well."
I want to know about Euro Foot Size
36-37 (for 35-36 feet), 38-39 (for 37-38 feet), 40-41 (for 39-40 feet), 42-43 (for 41-42 feet), 44-45 (for 43-44 feet)
Try It and Love It or
Get Your Money Back!*
If you're not happy with your products for ANY reason, simply send them back to us within 7 days for a full refund less the cost of shipping and processing. *See return policy for details.