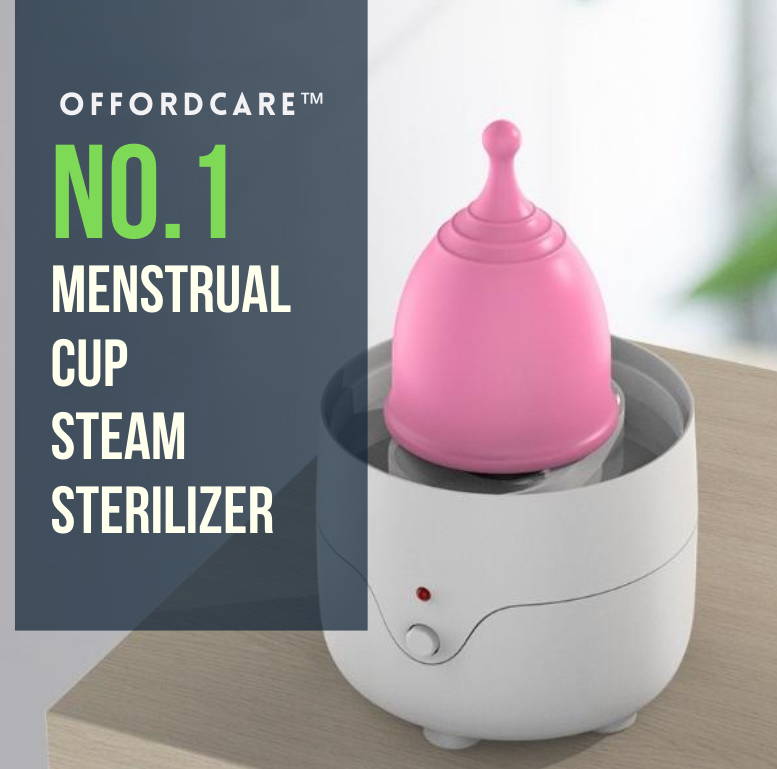 "..Easy, trustworthy, clean, and QUICK! Love it!"
Sterilizing your menstrual cups has never been easier. Just 3 Minutes and your period cup is clean and ready!
Menstrual cup is convenient to use but cleanliness is questionable. OffordCare Menstrual Cup Steam Sterilizer is designed and engineered in the Japan that sanitize without using detergent or soap.
Say goodbye to boiling of menstrual cup and say hello to our steam sterilizer!
Try it at home for 30 Days and if you don't like it, return it for your money back. No questions asked.

DON'T LET THIS HAPPEN TO YOUR MENSTRUAL CUP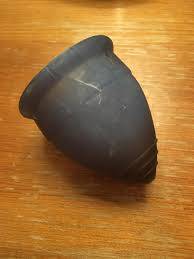 "Y'all I could cry! I'm sick and my period is due any day and this happened."
Sanitize your menstrual cup is probably one of the most important things that you can learn in your menstrual cup journey.
However, it can be difficult to pay attention to boiling menstrual cups when life is happening. It is also hard to control right temperature to kill the germs without over-boiled your menstrual cup.
What even worst, if you are on a trip living in a hotel or hostel and there is no boiling water.
With our CupCare Steamer is sleek and portable. It will have your menstrual cup bright and sparkling clean in just 3 mins.
Easy, Fast, Clean, Portable
KILL 99% GEMS IN 3 MINS
Steam kills more germs in a way that boiling can't. You can be sure that your cup is cleaning and safe to used.

ODOR FREE
The Sterilizer sanitize and clean your cup simply just using steam. You do not need extra detergent or soap.
PH-BALANCED WITHOUT CHEMICAL
The Sterilizer ensure 100% PH-Balanced without using any chemical wash.
BPA FREE
OffordCare Menstrual Cup Sterilize is made of BPA Free materials. The same materials for baby care product.

Clean your cup in just 3 easy steps!
1. Add 5ml of water
2. Place your menstrual cup stem-side up.
3. Press the button
That's it! In 3 minutes, your cup will be sanitized.

OffordCare Menstrual Cup Sterilizer
Portable. Use it anywhere

Always at right temperature to preserve the shape and quantity of the menstrual cup
Troublesome It takes more than 20-30 minutes.

Risk of over-boiled may damage the menstrual cup

Hard to control the right temperature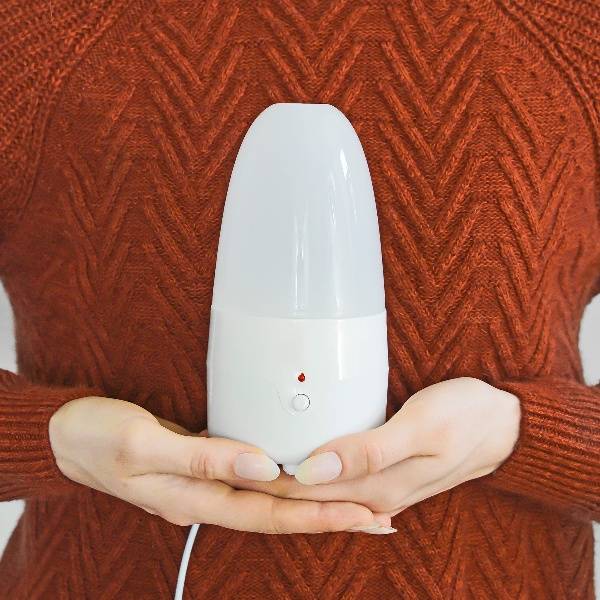 Frequently Asked Questions
How often should you sterilize the cup?
We recommend sterilizing it after every cycle at a minimum.
Why I need to sanitize my menstrual cup? I clean with hot water and dry it
There is a huge difference between "cleaning" and "sanitizing".
Cleaning keep you is an essential step in preventing odors and stains. While, sanitizing is the in-depth optimum hygiene cleaning of your cup that removes all germs.
Would this work on a cup with a different shape, such as the femmy cup, diva cup ?
Yes. It fit most of the brand in the market.
Does this remove staining and discoloration and odor as well as boiling or peroxide does?
The Menstrual CupCare Sterilizer will sterilize your cup better than boiling and it does help prevent staining and discoloration. It works best proactively and will keep your cup from smelling. Peroxide is a different method and can damage the silicone on your menstrual cup
Can other smaller things can be used with this sterilizer
Yes. You can sterilize any small water-proof item and can withstand the heat! Silicone, plastic, rust-free metal, etc.
30 DAY RISK-FREE GUARANTEE
We have an iron-clad risk-free 30-day guarantee that begins only when you receive the product!

If you don't have a positive experience for any reason, we will do whatever it takes to make sure you are 100% satisfied with your purchase.

SHIPPING & DELIVERY
All orders are professionally packaged, prepared, and dispatched within 3 - 5 business days. We currently offer FREE worldwide shipping. The typical delivery time frame is anywhere from 10-20 business days. Depending on your location, you might receive items much earlier. Please check our complete shipping & delivery policies here.
Tracking numbers will be automatically sent as soon as the order is shipped. Sometimes there might be additional delays that are beyond our control such as customs or postal delays. Thanks for understanding!