OFFOR VisorVanity
Mirror™️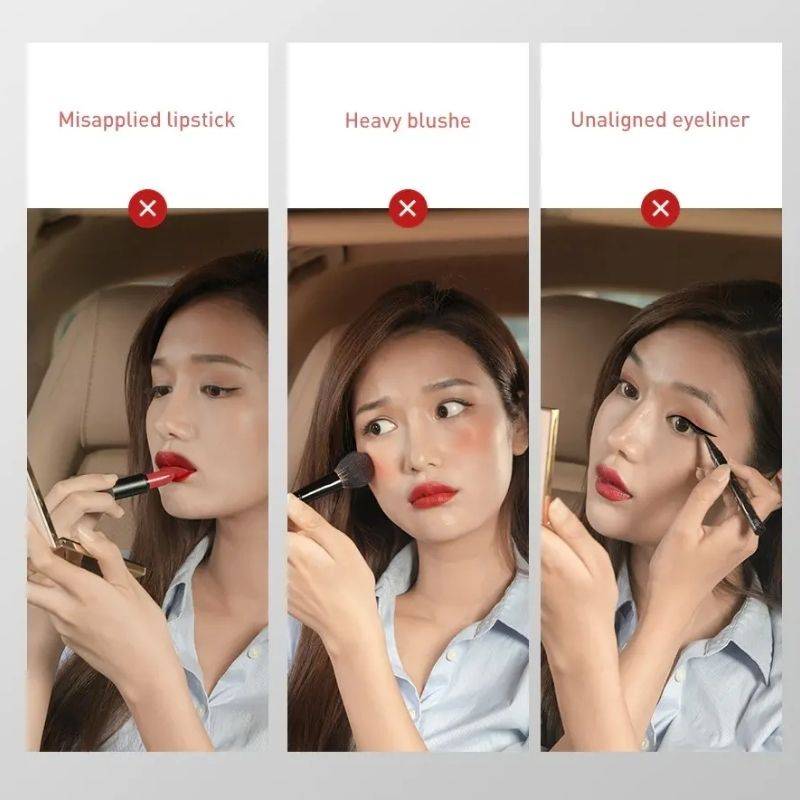 Our On-The-Go VisorVanity Mirror is the perfect travel companion to complete that flawless look in your car!
Just Clip on you are ready to Go!
To use, touch button once to turn light ON/OFF, or keep holding the button to adjust the dimmer to your liking!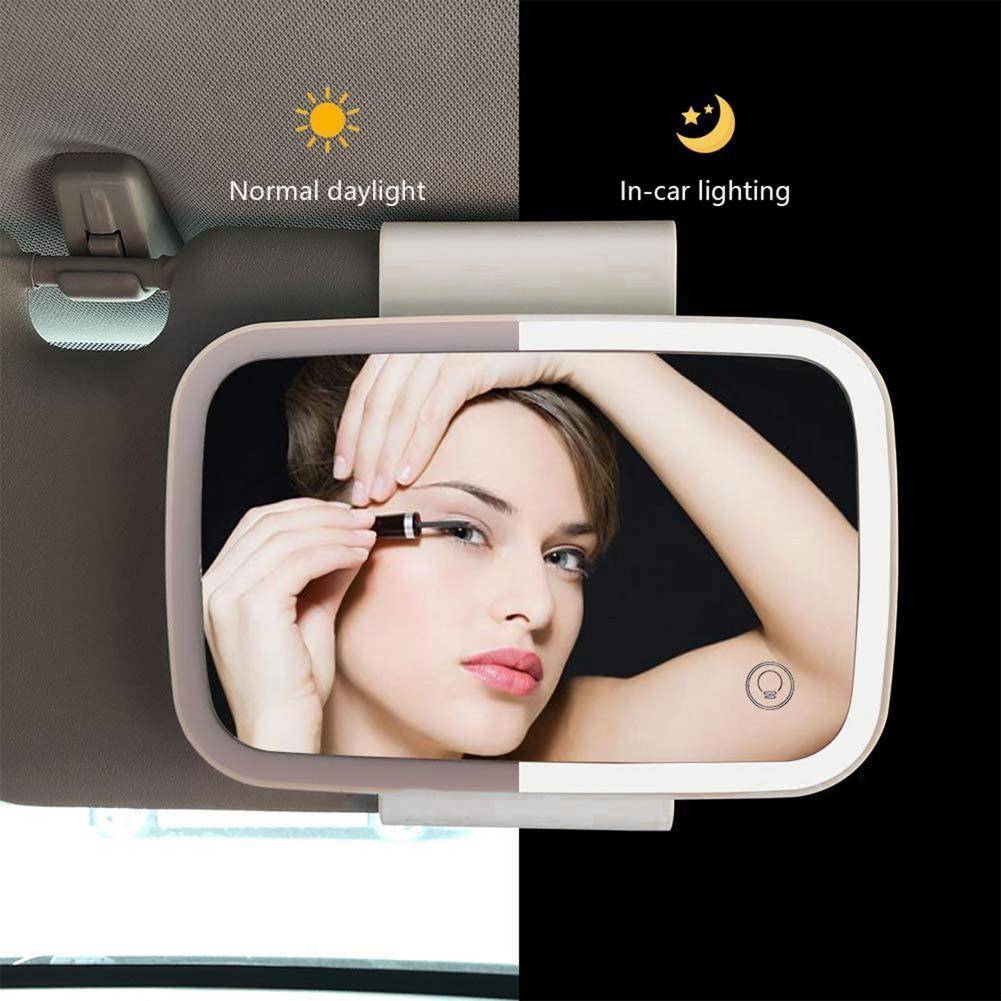 Whether you're off to work, school, or a night out - never worry about your makeup staying in place ever again.
4K High Definition Mirror
Dimmable 3 brightness mode
USB Rechargeable
Easy to Install
Sleek and chic design
Fit most of sun visor
Perfect for on-the-go makeup, selfie, search light
Perfect Lighting for Car-Selfies lovers
On-the-Go Makeup Mirror is made of high definition 4K Silver plated mirror. It is more 4x clear and enables a better image than normal visor mirror and It is certified by FCC, ROHS and CE.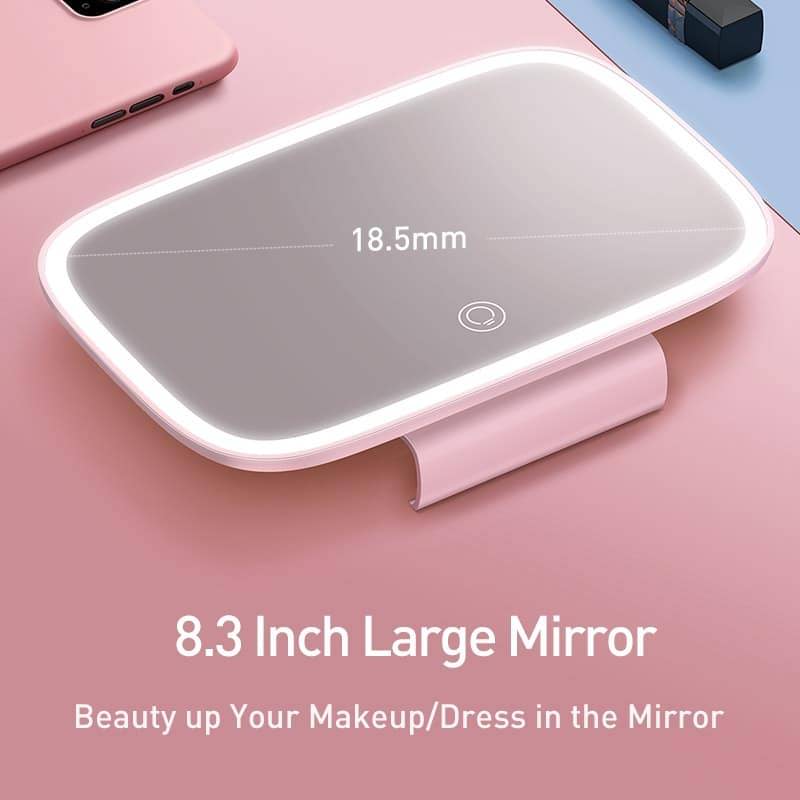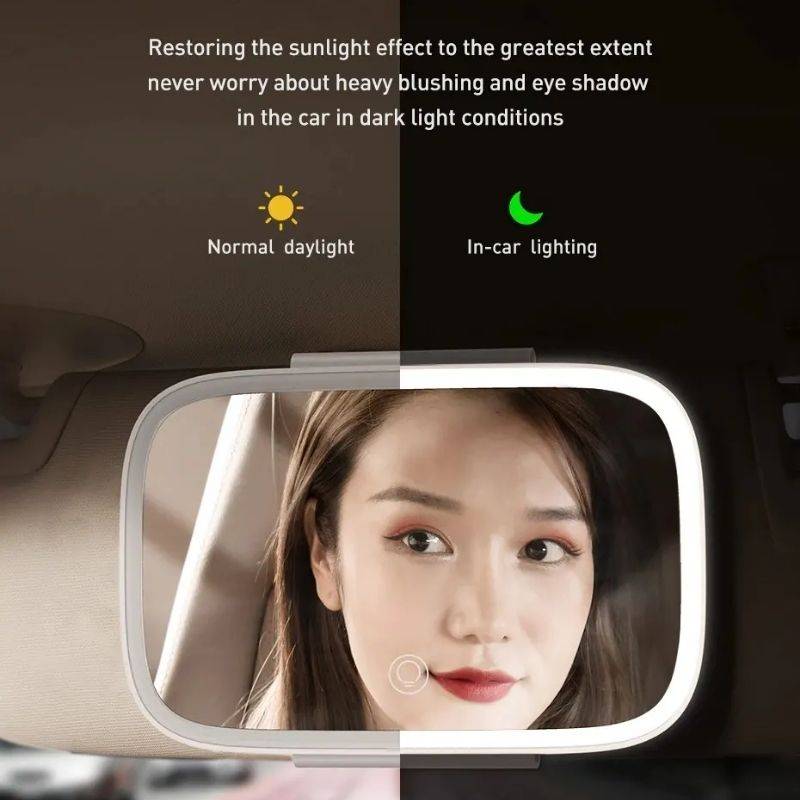 The brightness level on led mirrors is often either too harsh or not bright enough, but this one is just right.
Build in 32 LED Lights on all four sides, you can see all the important details and keep up with your stunning look while out and about.
The really cool aspect of this mirror is that It stimulates near 95% natural sunlight. This allows you to see how your makeup looks in different types of natural light so you can make sure it always looks flawless.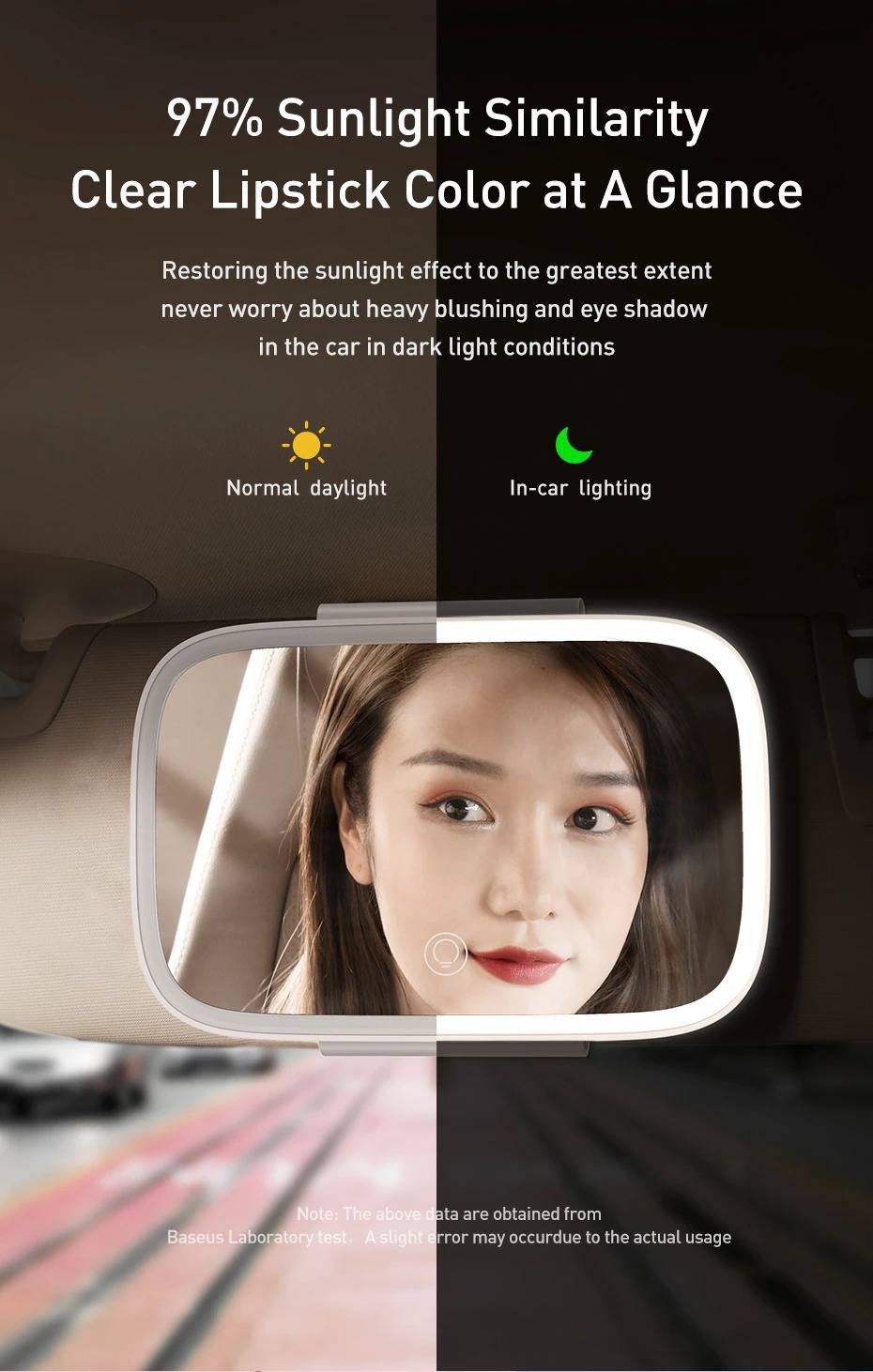 To use, touch button once to turn light ON/OFF, or keep holding the button to adjust the dimmer to your liking!
Soft Light - Suitable for supplementary lighting in the car at night
Natural Light - Suitable for makeup in the morning
Makeup Light - Suitable for makeup/touch-up at night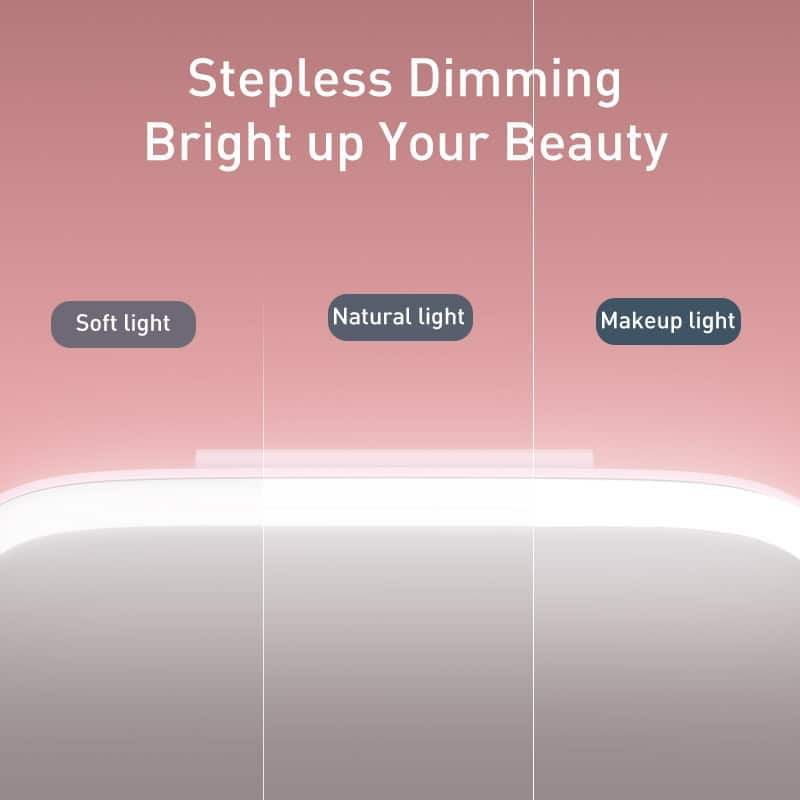 Here's What Our Customers Are Saying ...
" The vanity mirror took under 2 minutes to set up in my car. It is very secure and a perfect size for both my SUV and sports car visor. The LEDs are very bright. The unit feels well built and I have no worries that it will last a long time. The mirror was clear and there were no defects on the device itself. I would highly recommend this for anyone who does makeup in the car or anyone who would like a larger mirror in their car. My girlfriend loves it so much! 5/5"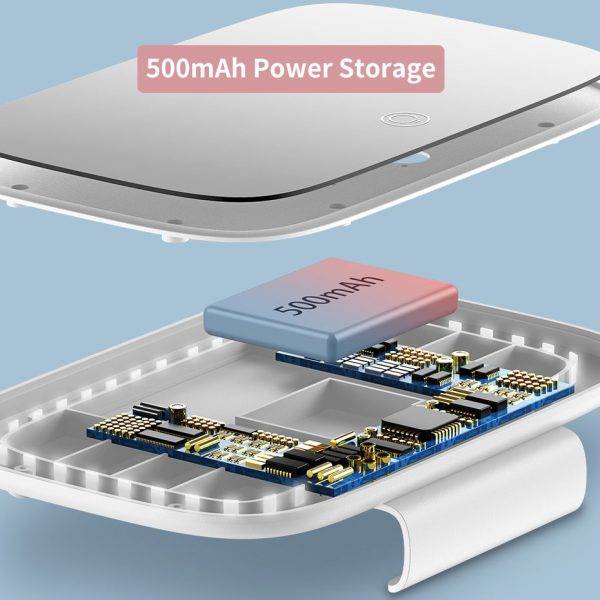 You never have batteries to replace!
This car visor mirror with lights be powered by USB, which can be charged through the car, socket, computer, mobile power, free to use the vanity mirror at anywhere and anytime. you can charge it up for use when needed.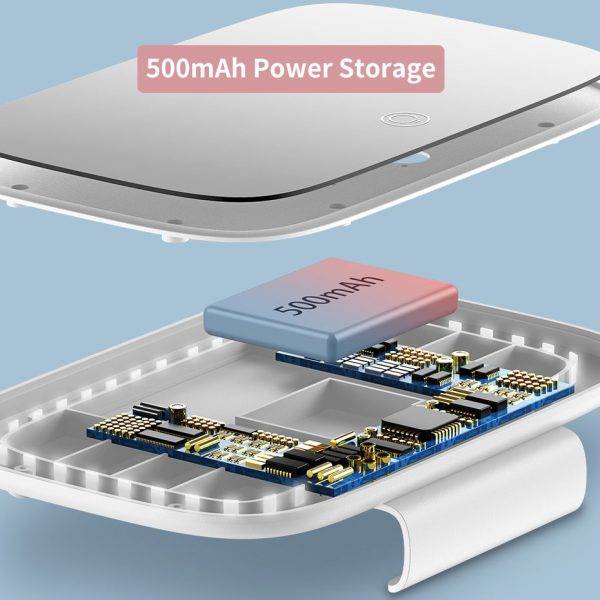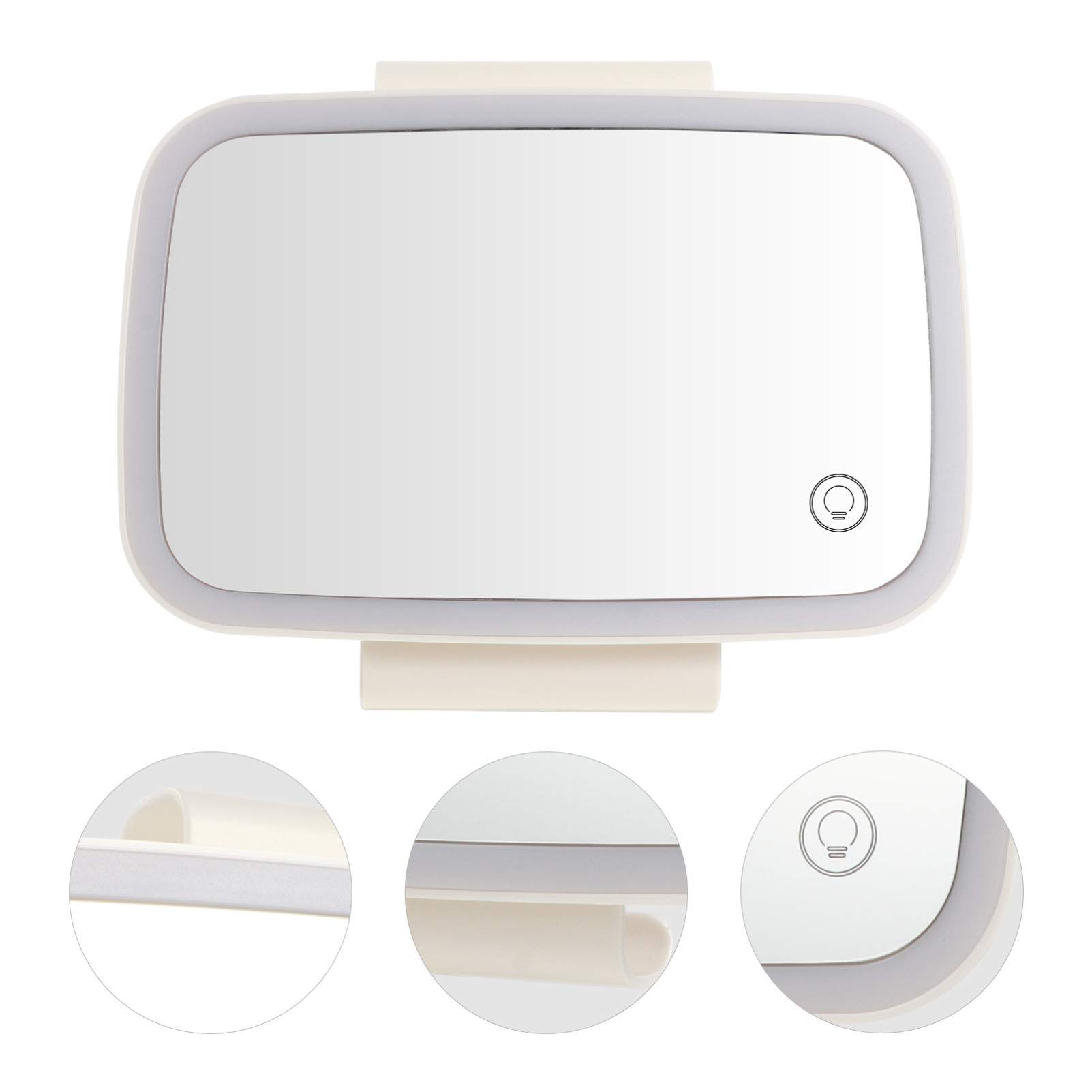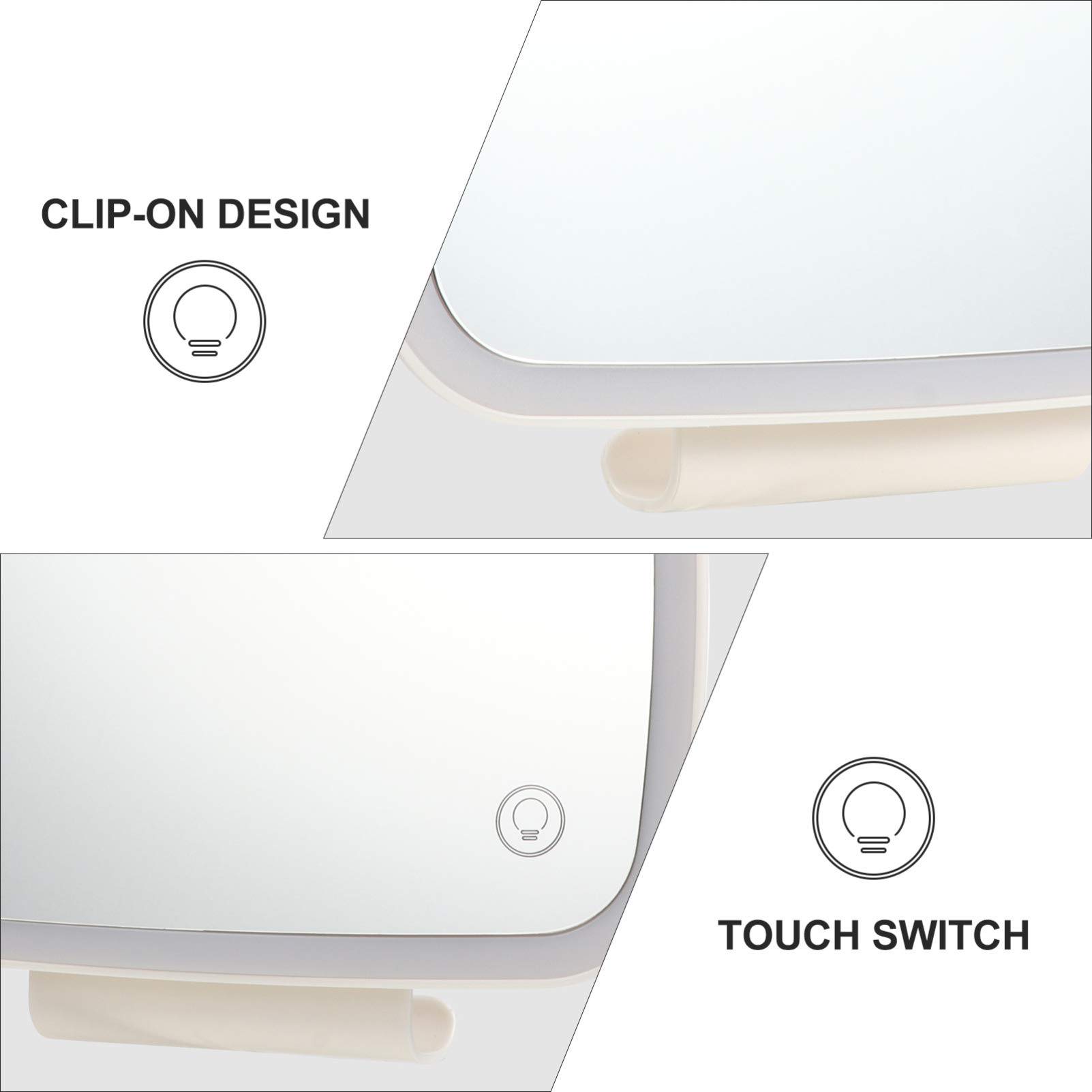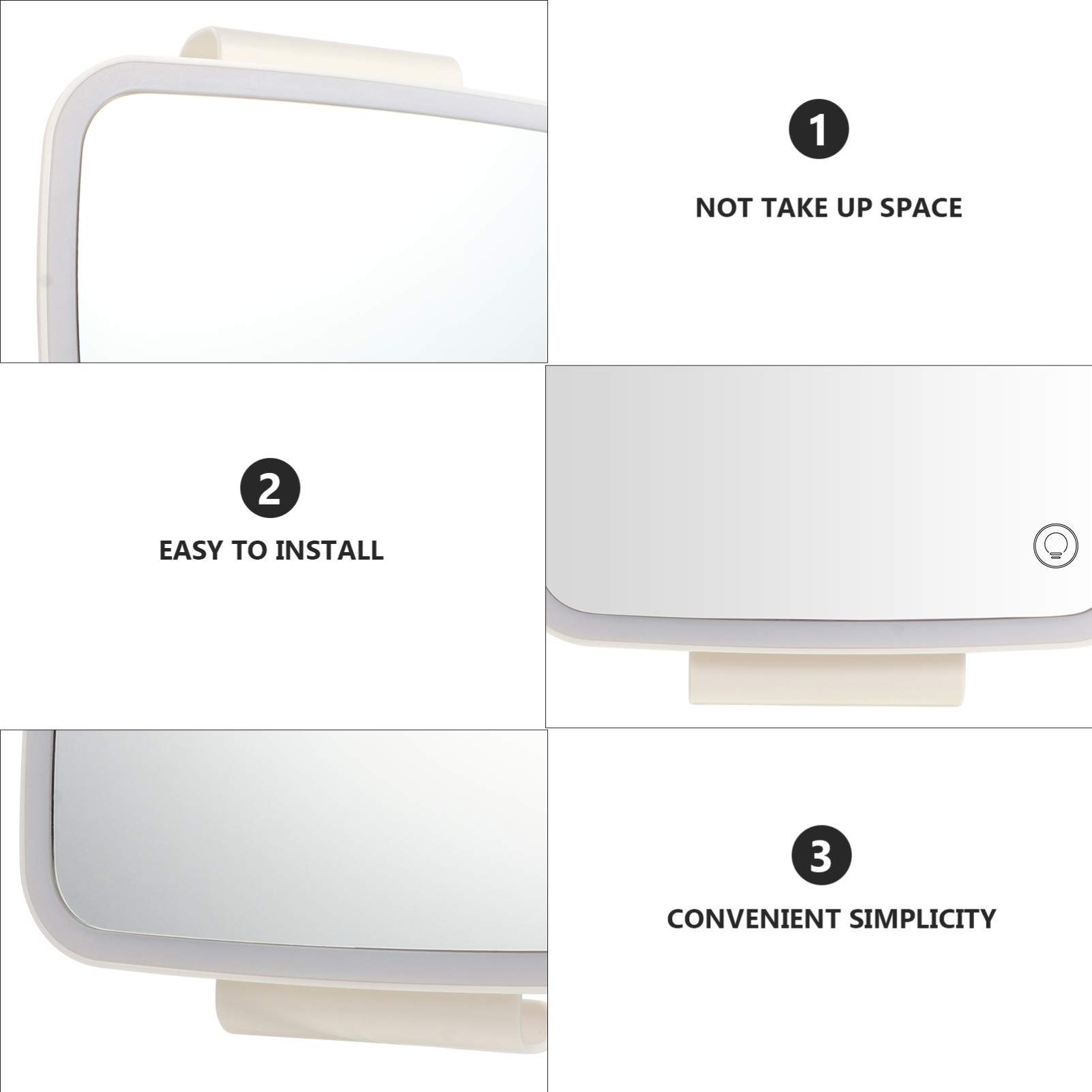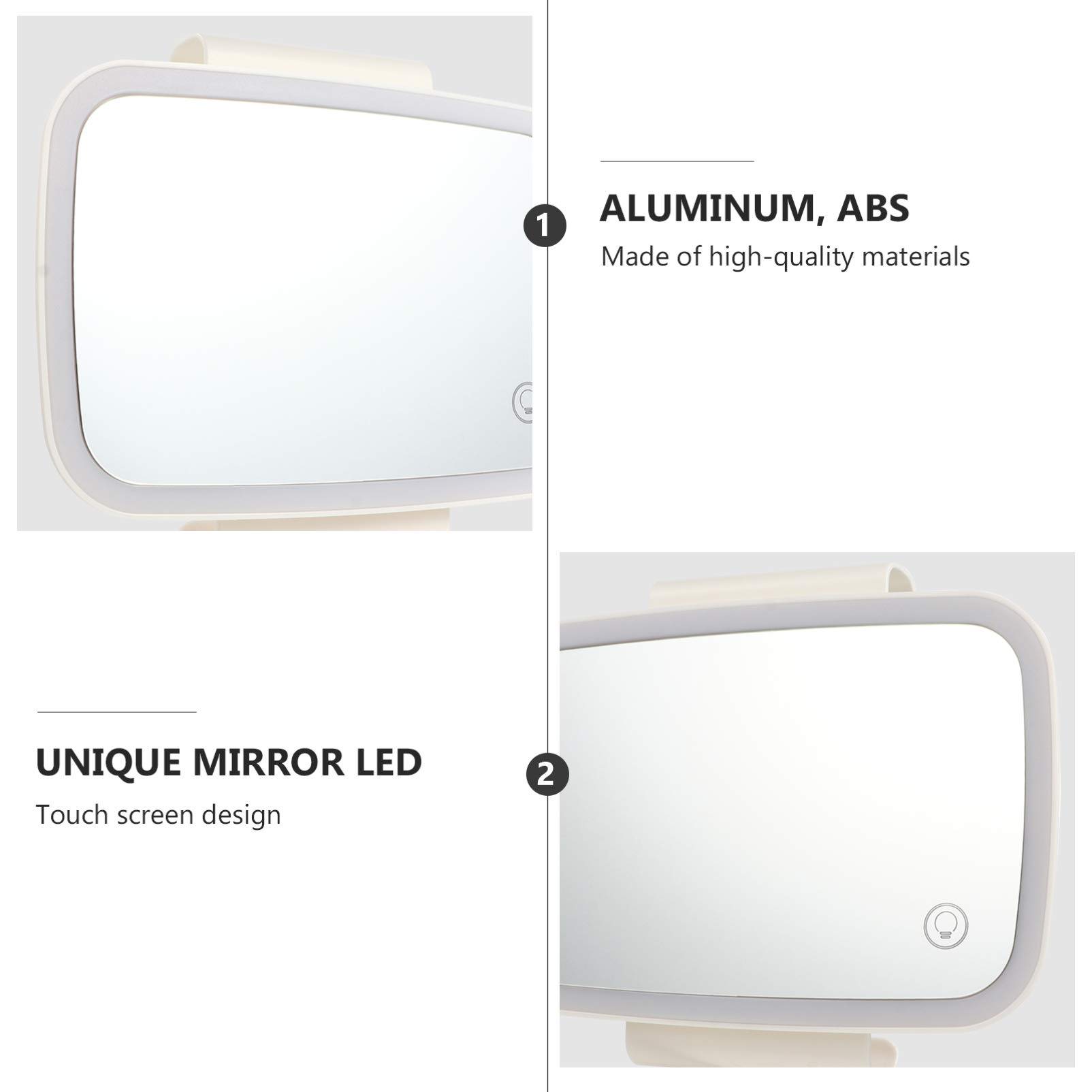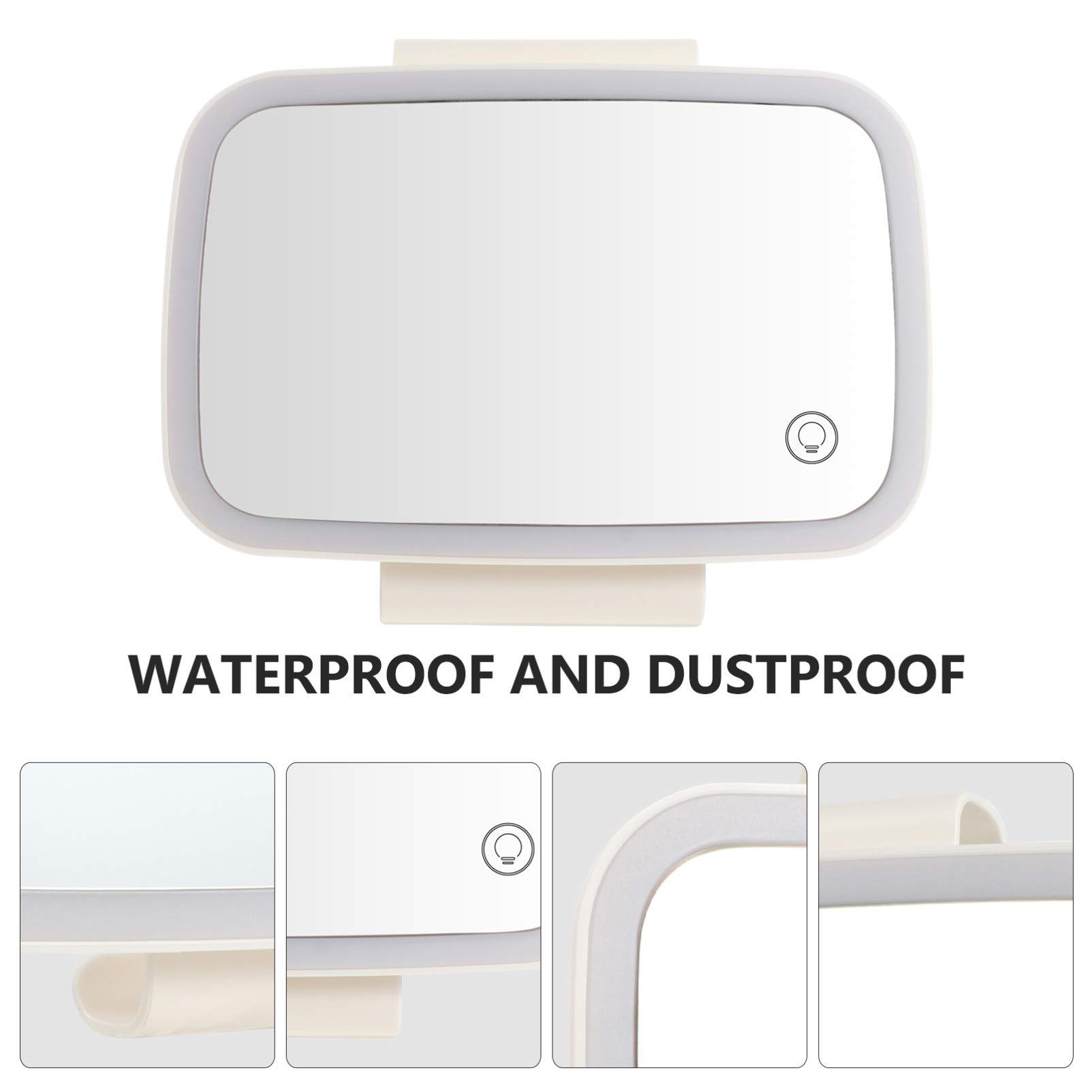 The mirror is 2 clip-on design. It attached to top and bottom of visor with spring wings so there is no chance of it falling off. It attaches firmly to visor.to secure it to any visor making it a universal fit for practically almost all vehicles.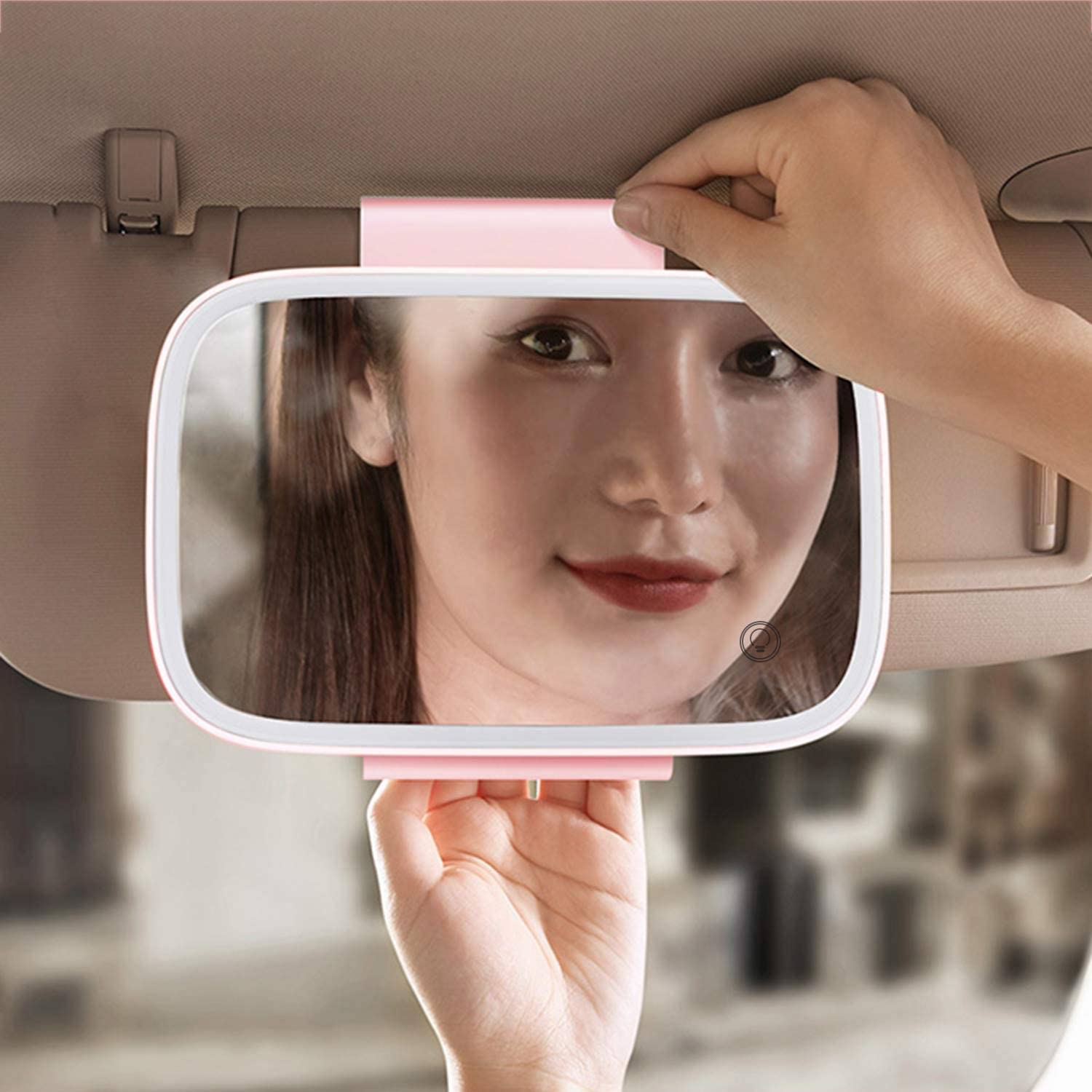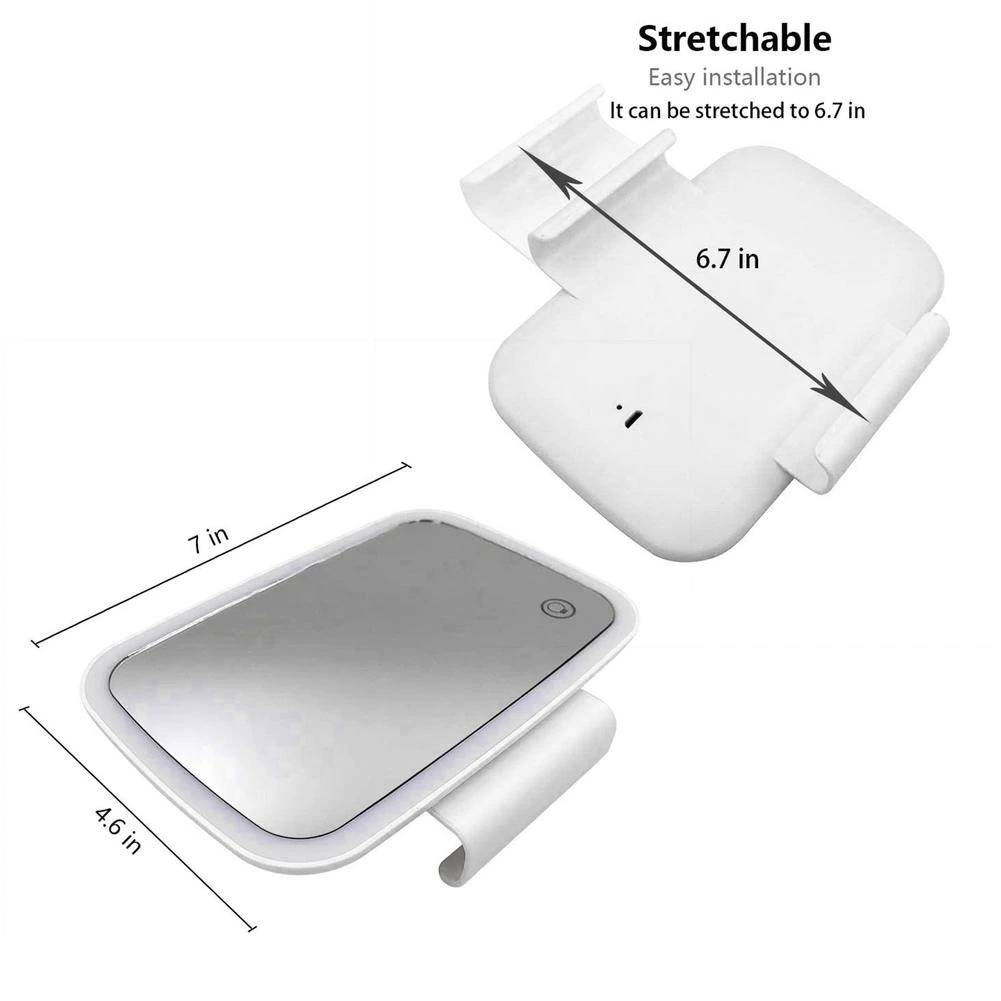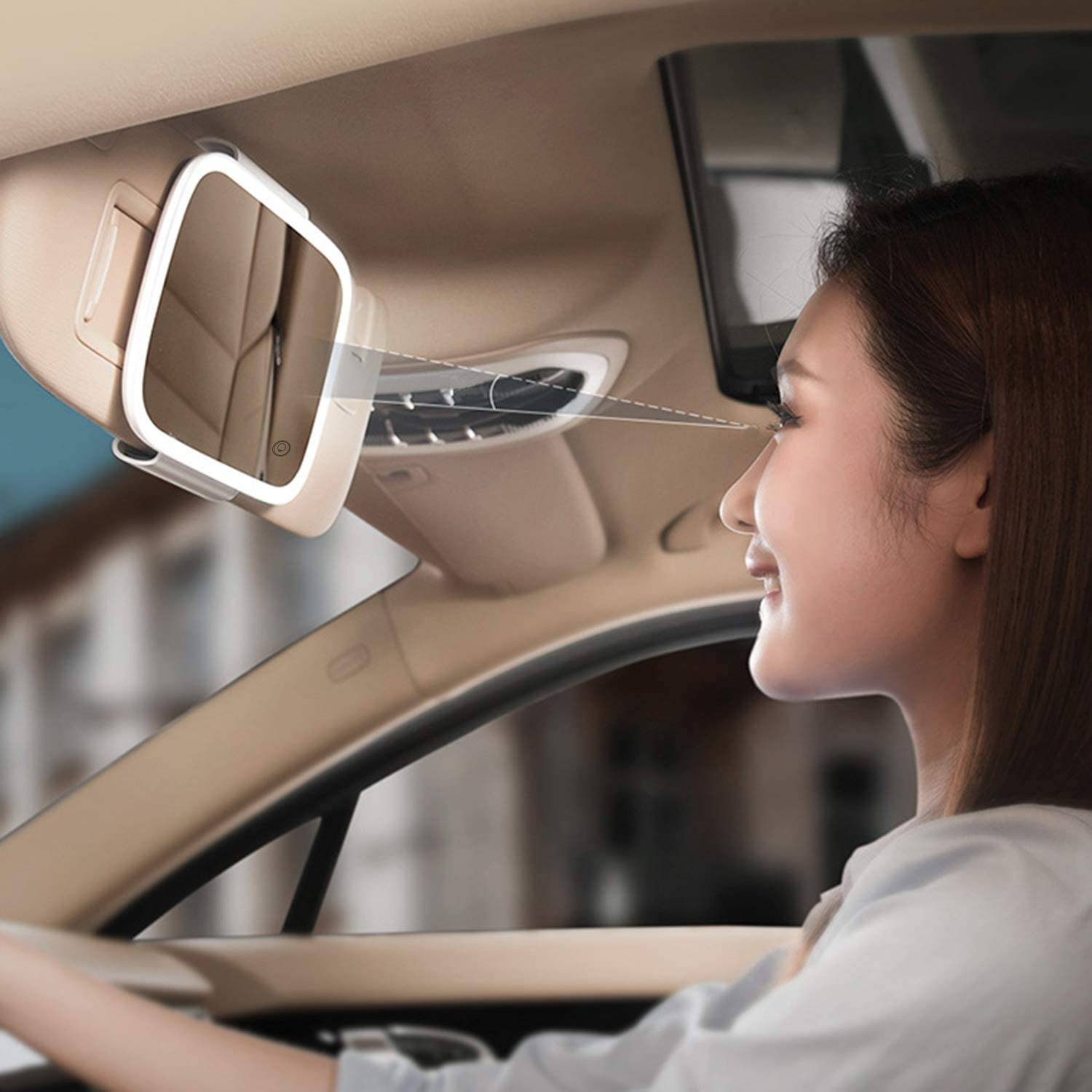 DESIGN WITH DRIVER SAFETY IN MIND
Our visor mirror is lightweight, slim and sleek design. It does not block your driving vision or stop you from using sun visor.
The clip-on installation is universal fit most of car models. It firmly clip-on visor. Never worry about falling off during emergency or driving on bumpy roads.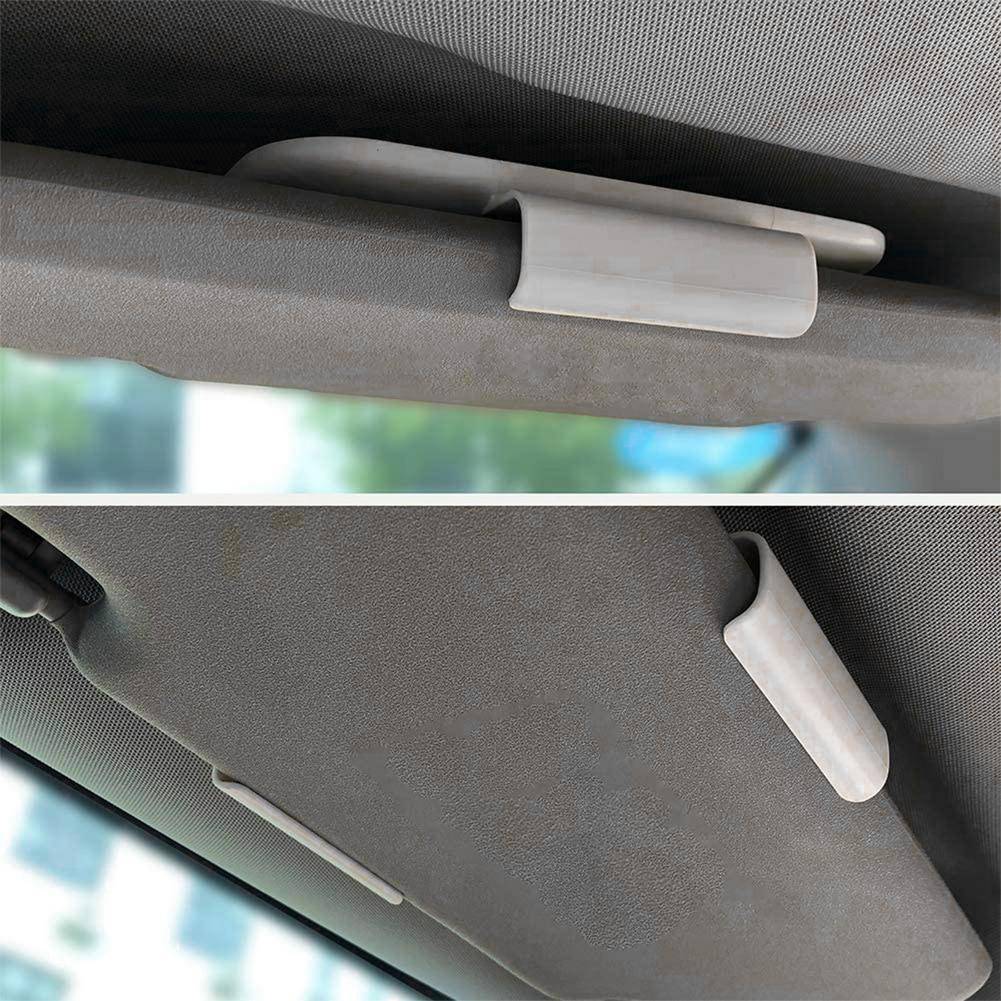 Choose your packge and save big on your order


7 Days Money-Back Guarantee


7 Days Money-Back Guarantee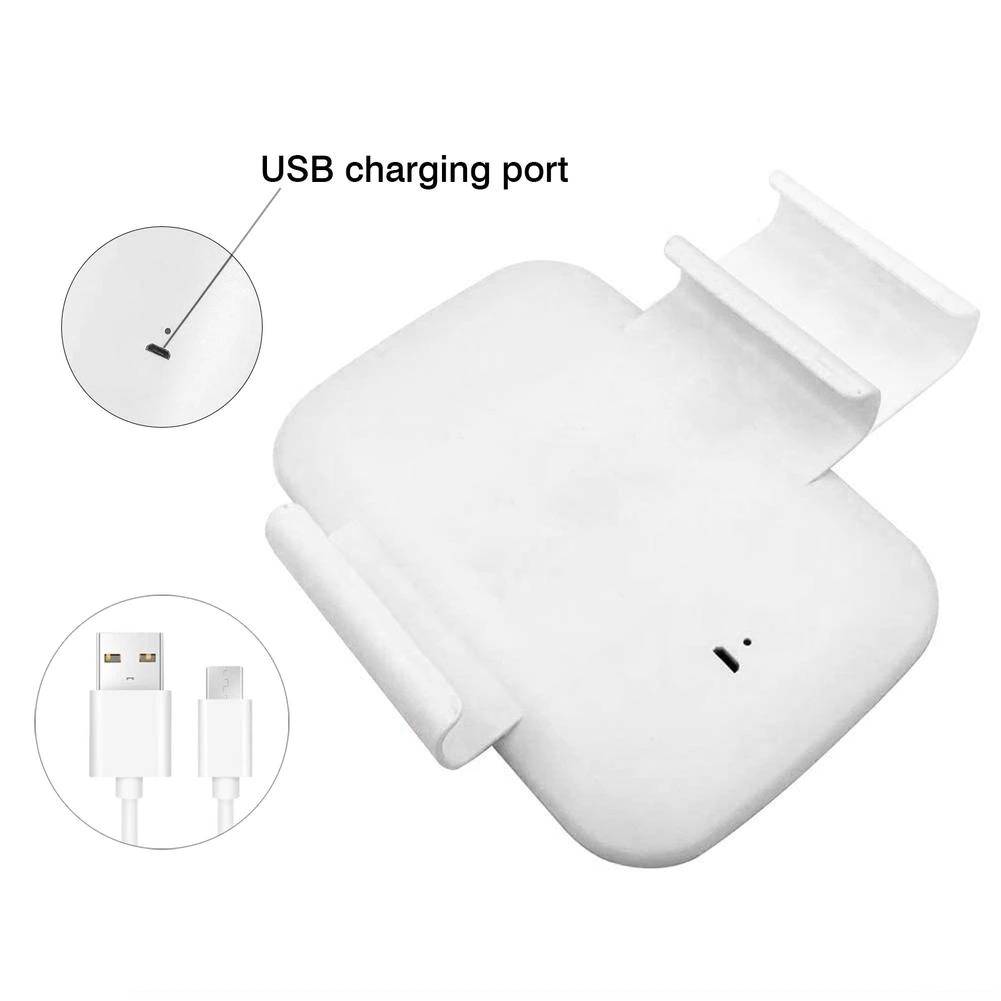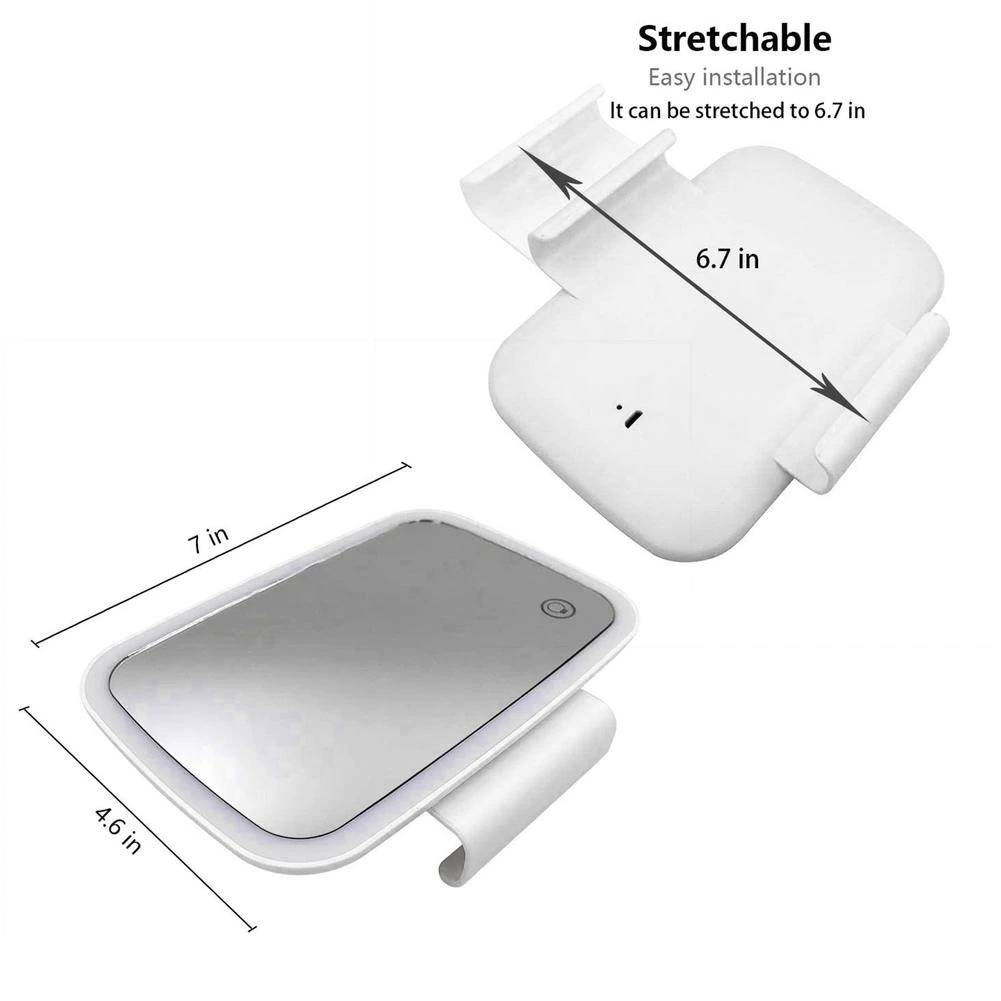 Product Information
Material: ABS+Glass
Mirror shell size: 18*12CM
Shell color: White
Product net weight: 185kg
Number of LEDs: 21
Including USB cable